Cellulaze™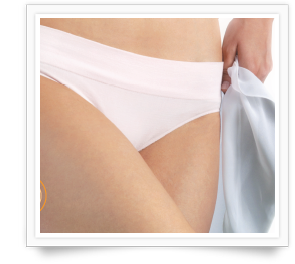 Introducing Cellulaze™ – An amazing new treatment that attacks the very structure of cellulite
Have you been discouraged as you get older that you can't get rid of that unwanted cellulite on your thighs, buttocks or other areas no matter how hard you try? You may be surprised to find out that cellulite is caused by factors outside of your ability to control. Many people believe cellulite is a fat issue when it is actually an issue below your skin. While you may have tried treatments such as creams,rollers or wraps, and had little or no success, you've probably never tried a solution that treats the very structure of cellulite. Now with Cellulaze™ you can permanently eliminate cellulite in just one treatment that directly treats the structural deformity that is hereditary.
Cellulaze™ is a minimally invasive, laser-assisted procedure performed by Dr. Mark Walker who is certified from Cynosure® to perform the procedure on patients in the Greater Binghamton area. Cellulaze™ is a new anti-cellulite treatment clinically proven to increase your skin's natural thickness for a healthier and smoother look that lasts. Say good bye to expensive creams and diet pills and say hello to a one-time permanent treatment with Cellulaze™ and Dr. Walker.
How Cellulaze™ Works – A Unique Approach
Hormones, weight change and simple genetics can drastically increase the appearance of cellulite as you age. All those factors can play a role in causing the connective bands under the skin to stiffen and the fat cells stored within to become larger and push up against the surface of the skin. At the same time, the skin in these areas begins to thin. The result of this process is the dimpling effect that that is called cellulite.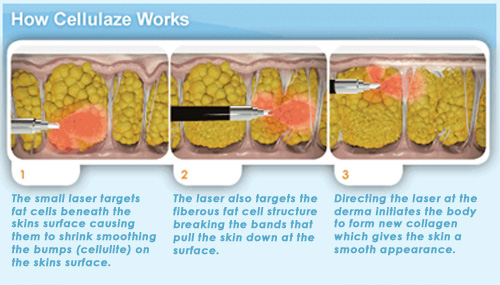 Regardless of how many minutes you spend on the elliptical or what take away from your diet, these factors are completely out of your control. Many of the anti-cellulite treatments on the market treat cellulite superficially on the surface of the skin rather than treat it by permanently attacking the root of the problem which is the underlying structure of the skin. Only Cellulaze™ with its unique side firing laser fiber treats the fibrous bands beneath the surface of the skin, reduces the accumulated fat and thickens the skin while adding elasticity to the skin in the process.
Celluaze™ Also has the Following Benefits:
No IV or Anesthesia
Tiny incisions the size of the tip of a pen
Liquefied fat is gently pressed out rather than sucked out
The entire procedure takes only 1 to 2 hours (depending on the size of area treated)
Take Your First Step to a New You
Are you ready to take your first step to a new you? Start by scheduling an initial consultation with Dr. Walker and his staff by calling 607-729-5085 or by filling out the form at the top of this page and we will call you to schedule a convenient time for your visit to our office.