CoolSculpting
Introducing CoolSculpting® CoolAdvantage™ to the Southern Tier!
The team at Dr. Mark Walker's office is excited to bring CoolAdvantage™ to Binghamton patients. The new CoolAdvantage™ applicator delivers safe and efficacious results in just 35 minutes, shortening CoolSculpting® treatment time by nearly 50 percent! Our new CoolAdvantage™ applicator also has been found to increase comfortability and reduce bruising post-treatment. Fill out the form on this page or call our office today to schedule your CoolAdvantage™ treatment.
Fear No Mirror®
The CoolSculpting procedure is the only FDA-cleared, non-surgical fat reduction treatment that uses controlled cooling to eliminate stubborn fat that resists all efforts through diet and exercise. The results are proven, noticeable, and lasting, so you'll look great from every angle.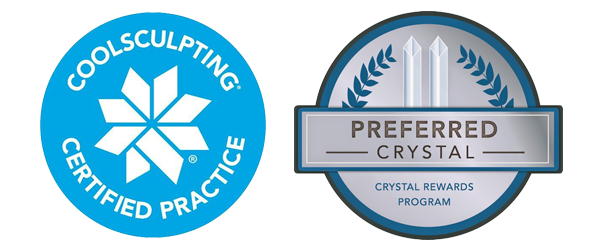 What is the CoolSculpting Procedure?
The idea that cold can selectively affect fat led to the innovative cooling process developed by scientists at the Wellman Center for Photomedicine at Massachusetts General Hospital in Boston, a teaching affiliate of Harvard Medical School. CoolSculpting technology safely delivers precisely controlled cooling to gently and effectively target the fat cells underneath the skin. The treated fat cells are crystallized (frozen), then die. Over time, your body naturally processes the fat and eliminates these dead cells, leaving a more sculpted you.
View Before and After CoolSculpting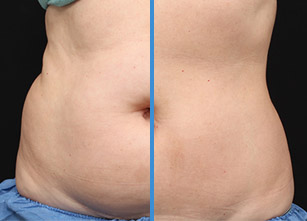 Photos courtesy of Leyda E. Bowes, MD | (-6 pounds) 8 weeks after CoolSculpting session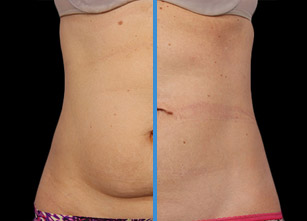 Photos courtesy of Grant Stevens, MD |16 weeks after second CoolSculpting session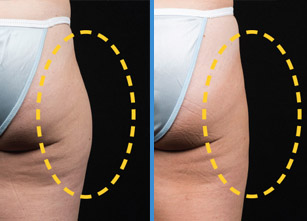 Photos courtesy of Eric Bachelor, MD, FACS | 16 weeks after CoolSculpting session (single side treatment)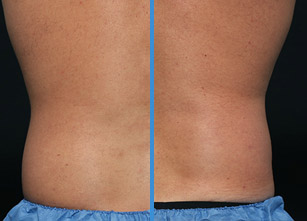 Photos courtesy of Leyda E. Bowes, MD | 8 weeks after CoolSculpting session
Learn More about the Benefits of Choosing CoolSculpting
Sit Back, Relax, and Say Goodbye to Stubborn Fat
After you and Dr. Walker select the area(s) to be treated, the CoolSculpting device is positioned on your body and controlled cooling is applied. During your procedure, feel free to read, check email, or even take a nap. The CoolSculpting fat freezing procedure is completely non-surgical, so you can typically return to normal activities immediately. The results are lasting and undeniable.
Are you a Candidate for CoolSculpting?
Fill out the form on this page and we'll contact you with more details on whether CoolSculpting is a good fit for you and your lifestyle. What are you waiting for? Contact us today to start sculpting a new you.