Breast Reconstruction
Breast Reconstruction - (Following Breast Removal)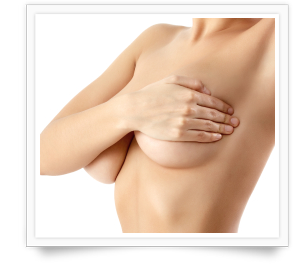 Breast reconstruction is most often recommended for patients who have undergone a mastectomy (surgical removal of a breast) due to cancer or a pre-cancerous condition, but these techniques are also used to correct breast deformities
Using a number of different techniques, surgeons can create a breast that closely matches the shape, size and feel of the breast that was removed. There are two alternatives to consider: immediate breast reconstruction and delayed breast reconstruction. Immediate breast reconstruction is performed at the same time as the mastectomy, while delayed breast reconstruction is postponed until a later post-surgery date. There are risks and benefits to both immediate and delayed reconstruction, so it is important that you talk with Dr. Walker to decide which method is best for you.
Many women feel insecure about breast abnormalities, or the condition of the breasts after a mastectomy, and in restoring a normal appearance; breast reconstruction often helps women to feel more confident and feminine, so that they can continue their lives normally.
Immediate Reconstruction
During immediate reconstruction the general surgeon, who removes the breast, teams up with a plastic surgeon, who creates the new breast. Immediate reconstruction has several potential emotional and aesthetic advantages. Some patients find that waking up from a mastectomy with two normal breasts helps to alleviate the grief caused by losing a breast. Immediate reconstruction can also preserve a greater amount of skin and reduce scarring. Scars are easier to conceal when less skin is removed during the mastectomy. And, of course, when the reconstruction is performed immediately following the surgery, there is only one recovery to deal with.
Delayed Reconstruction
Though immediate reconstruction offers many benefits, it is not for everyone. Some patients do not want the added stress of researching different reconstruction techniques while they are coping with a cancer diagnosis. Since breast reconstruction can be performed weeks or even years after having a mastectomy, choosing a delayed reconstruction allows patients to take their time exploring their choices.
Delayed reconstruction also allows patients to complete other treatments such as chemotherapy or radiation before thinking about breast reconstruction.
Take Your First Step to a New You
Are you ready to take your first step to a new you? Start by scheduling an initial consultation with Dr. Walker and his staff by calling 607-729-5085 or by filling out the form at the top of this page and we will call you to schedule a convenient time for your visit to our office.