Breast Augmentation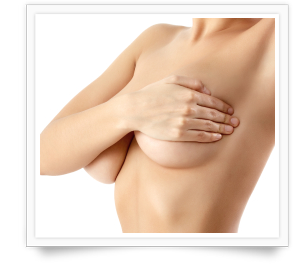 Breast augmentation is a surgery designed to enlarge the breasts. This surgery is frequently sought by women who are unhappy with the small size of their breasts, sometimes after pregnancy or weight loss.

If you're considering breast augmentation, the following information will provide you with a good introduction to the procedure. For more detailed information about how this procedure may help you, we recommend that you call our office for a consultation with Dr. Walker.
Common Benefits Of Breast Augmentation
Breast augmentation is usually quite successful at making the breasts larger and fuller. Success and results often depend on your original anatomy (body shape and size as well as the current breast). Dr. Walker believes that the most important feature of the augmented breast is that it should look natural and appropriate for YOUR BODY. Most women find the changes in their body form and ability to fit in clothing to be a wonderful improvement.
Initial Consultation
During the consultation, you and Dr. Walker will discuss the changes that you would like to make in your appearance. He will explain in detail the operative procedures, expectations, recovery, risks, complications and costs. Because this is a highly personal decision, you'll want to take time to discuss all of your concerns and desires, including how large you want your breasts to be.
You can bring in printed photos from our before & after galleries, other surgeons before & after galleries, or galleries from other medical websites to help explain what you are trying to attain. Dr. Walker will use these as a 'starting point' for your discussion.
He will also explain the different options available to you, including incision type, location of the implant, type of implant, and whether a breast lift might also be beneficial. Dr. Walker is the only plastic surgeon in the area using the axillary (arm pit crease-one inch incision) approach to placing the implant under the muscle. He has been using this procedure in Binghamton since 1985 with great success as his preferred method.
Dr. Walker will also explain the anesthesia he will be using during your procedure. You should tell him about any medications you currently are taking, and any health conditions you have. Learning everything you can about your options, risks and benefits is the key to making an informed decision.
Breast Augmentation FAQ
How is breast augmentation done?
Breast augmentation consists of making an incision, lifting the breast tissue, creating a pocket in the chest/breast area, and placing an envelope containing a soft, natural feeling implant material underneath.
An incision can be made in any one of the following places: the crease below the breast, around the areola or under the armpit.
The implants can be placed either under the chest muscle or directly under the breasts. Placement considerations include the anatomy of your breasts, soreness after surgery, exercise activities and interference with mammograms.
Although several implants are available at the present time, the implant being used for nearly all breast augmentation surgeries is made of a silicone sheeting sack filled with a saline solution. Under certain conditions, such as reconstructive surgery, silicone gel implants can be used instead. Silicone gel filled implants are only offered on a limited basis, under approved studies, due to questions about silicone implants correlated to autoimmune diseases. For further information on this, go to the following site: https://www.fda.gov/cdrh/breastimplants/indexbip.html
Dr. Walker prefers to have you comfortably asleep under a general anesthetic for the procedure. You will go home that same day and will need someone to drive you. Follow up will occur several days later in the office for suture removal and other instructions.
How long does the surgery take?
Breast augmentation surgery usually takes about one to three hours to complete. The length of the procedure varies according to the technique used, the placement of the implants, the patient's anatomy, and type of anesthesia used.
How much pain is there?
Breast augmentation stretches the tissues, and can be painful. This is especially true when the implants are placed under the muscle and in young women who have never had children. The pain is greatest within the first 48 hours, but improves with each day and is somewhat relieved by pain medications. In spite of the initial discomfort, most women report that they are very satisfied with the results of the surgery.
When you wake up you will feel tired, sore, and stiff. It is important to take the medication prescribed to you by the doctor. Someone will need to drive you home, and you may need assistance at home over the next couple of days.
Dr. Walker will prescribe an antibiotic and pain medication to be taken after the surgery. It is a good idea to have these prescriptions filled beforehand.
What can I expect after surgery?
It is important to take the medication prescribed to you by your doctor. Someone will need to drive you home, and you may need assistance at home over the next couple of days.
What is the recovery period like?
Your scars will be pink for several weeks. After several months they will begin to fade. You will be given post-operative instructions to help ensure you have a speedy, healthy recovery.
What is the long-term outcome like for most people?
Breast augmentation reliably increases the size of the breasts as well as possibly balancing body proportions. Clothes may fit better, and you may also experience an increase in confidence and self-esteem.
How long do the results last?
Breast augmentation makes the breasts larger for the life of the implant. Remember, also that larger breasts sag faster than smaller breasts, and augmented breasts do this as well. It is possible that you may require surgery in later years to correct sagging if you choose to have large implants. Gravity, unfortunately has no exceptions. A study by Scott Spear, M.D. gives some information about how long breast implants last. This study can be found at www.plastic.org/info/HowLongDoSalineImplantsLast.html.
Who is the Ideal Candidate for Breast Augmentation?
In general, the best candidates for breast augmentation are:
18 years of age or older
Not currently pregnant or nursing
In good physical health
Psychologically stable
Wanting to improve their appearance
Realistic in their expectations
Having this surgery for the first time
The above is only a partial list of the criteria that DR. Walker will consider in determining whether or not this procedure is appropriate for you. He will tell you if he considers you an ideal candidate for breast augmentation.
What are the potential risks?
There are several concerns regarding breast augmentation: the surgery itself, the implants, breast cancer, and the risk of anesthesia. The risks involved with breast augmentation have received a lot of attention, but neither breast cancer nor arthritis have been shown to be caused by breast implants. All operations carry some risk and the possibility of complications can include (but are not limited to) infection, unsatisfactory results, excessive bleeding, adverse reaction to anesthesia, and the need for second or sometimes third procedures.
There is no known association of breast implants with breast cancer in human beings, and in fact several large studies have shown a lower incidence of breast cancer in women with breast implants. (Breast implant type devices have been shown to cause a rare form of cancer in rats that are prone to cancer, but this cancer has not been reported in humans with breast implants.)
Dr. Walker will spend time discussing other potential risks to fully educate you about your proposed procedure.
What is the cost of breast augmentation surgery?
In most cases, health insurance policies do not cover the cost of breast augmentation. Costs for your procedure will be discussed at the time of the consultation and will include the Surgeons fee, Operating room fee(including cost of implants), and Anesthesia fee. Generally, all cosmetic surgery fees are paid in advance of your procedure.
What else should I know about breast augmentation surgery?
Tell us about any allergies you have (to foods, drugs, environmental elements)
Tell us about all medications, herbal supplements or natural supplements you are taking (both prescription and non-prescription)
Carefully follow any instructions we give you regarding eating and drinking, smoking, and vitamins.
Avoid aspirin and aspirin-containing medicines for two weeks prior to surgery.
Arrange for someone to drive you home after surgery.
Try to schedule surgery at a time other than three days before and four days after the first day of your menstrual period.
Take Your First Step to a New You
Are you ready to take your first step to a new you? Start by scheduling an initial consultation with Dr. Walker and his staff by calling 607-729-5085 or by filling out the form at the top of this page and we will call you to schedule a convenient time for your visit to our office.