Breast Lift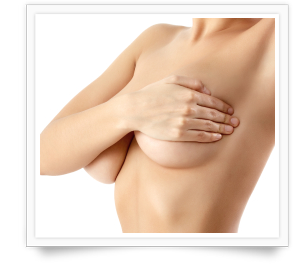 A woman's breasts often change over time, losing their youthful shape and firmness. These changes occur because of many factors such as pregnancy, breast feeding, genetics, weight changes, aging and gravity.
Breast lift or mastopexy is a term that describes raising and firming the breast by removing excess skin and tightening the surrounding tissue to re contour and support the new breast shape.
If the areola has become enlarged over time, it can be reduced during a breast lift as well.
Breast lift does not significantly change the size for the breast or completely fill the upper pole of the breast. If looking fuller or smaller is your goal, than breast augmentation or reduction may be more appropriate.
We tell all of our patients that if they feel good about their breast shape in a bra, then this procedure my not be necessary. If looking good out of clothing is their goal, then they need to realize that we are trading shape for some kind of a scar. The hope and aim is that the scars are minimal, but there is always something
Breast lifting can also help with correcting breast asymmetries by adjusting nipple height and breast volume to make the two breast match as much as possible.
This procedure is done as an outpatient (day surgery) and can be done either completely asleep (general anesthesia) or lightly sedated with local anesthesia. The choice is made at the time of consultation, after discussion with Dr. Walker. The recovery period is brief, and most patients can be back to desk jobs within a day or two.
Take Your First Step to a New You
Are you ready to take your first step to a new you? Start by scheduling an initial consultation with Dr. Walker and his staff by calling 607-729-5085 or by filling out the form at the top of this page and we will call you to schedule a convenient time for your visit to our office.