Skin Care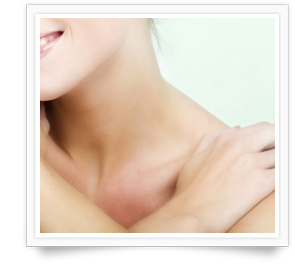 Dr. Walker was the first physician in the Broome County area to offer Medical Grade Skin Care for the enhancement of his surgical and in-office procedures. Our office is proud to be affiliated with several of the world's leading dermatological laboratories including Skinceuticals, Obagi, and La Roche-Posay for products and services.
Our medical skin care specialist Eileen Mizerak is trained to evaluate all skin types and has the experience and expertise to help guide our patients in selecting a personalized skin care program addressing their individual skin care needs.
Our wide varieties of in-office procedures are perfect for lunch hour refreshers and include a range of treatments which require little to no downtime.
Our most popular treatments are Microdermabrasion, LHA-Peel and the MicroPeel
Microdermabrasion
An in-office cleansing and exfoliating skin correction treatment, which continues to be one of the most popular skin care procedures. Microdermabrasion is a luxurious and relaxing skin care treatment providing deep cleansing, physical and chemical exfoliation, and concludes with a spa-like rehydration facial wrap. Microdermabrasion has been shown to correct environmental damage and will leave your skin with a healthy even glow.
MicroPeel
The SkinCeuticals Micropeel is a three-step procedure combining exfoliation, chemical peel solution, and cryogenic therapy. It may be customized to accommodate all skin types, Micropeel is ideal for patients looking to reduce the appearance of fine lines and wrinkles, hyperpigmentation, laxity, dullness and skin imperfections.
LHA-Peel
LHA peel is the newest generation of chemical peels that offers dramatic reduction in hyperpigmentation. This treatment involves the use of Lipo-Hydroxy-Acid as well as physical peeling and has met with tremendous success in resolving our patient's hyperpigmentation.
Each of these treatments conclude with a relaxing scented masque leaving you with the benefits of a medical grade treatment combined with the luxury of a spa experience.
Eileen has been trained to help you assess your skin care needs and create an at home treatment protocol specifically designed for your skin type. Our products are not available in any retail setting and have been hand selected to provide the widest range of skin enhancement available on the market today.
Take Your First Step to a New You
Are you ready to take your first step to a new you? Start by scheduling an initial consultation with Dr. Walker and his staff by calling 607-729-5085 or by filling out the form at the top of this page and we will call you to schedule a convenient time for your visit to our office.