Sidelaze Laser Face Lift
The SIDELAZE-800 PRECISION Tx LASER FACE LIFT is the latest advancement to lift and contour the lower face and neck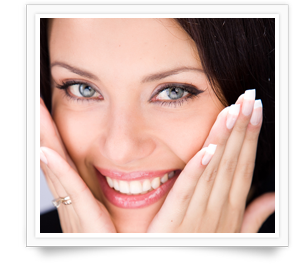 This minimally invasive procedure, called a "Laser Face Lift" or "Lazer Lift" by some, is one of the top beauty breakthroughs of 2012 and 2013. Developed by Cynosure, makers of SmartLipo and Cellulaze, Precision Tx, was designed to lift and contour the lower face and neck through a process of laser lipolysis (fat destruction), skin tightening and collagen growth stimulation.
The instrument used to create this contouring and fat removal is a very small side emitting laser specifically designed for small areas around the lower face and neck.
The result is a firmer more sculptured, more youthful looking jawline and neck. It is almost like "shrink wrapping the face and neck. Initial results can be seen a few weeks post-procedure with full results developing at 3-9 months. If you have jowls, maybe some fat under your chin and/or loose skin on your jawline or neck, The Sidelaze-800 Precision TX maybe the solution for you.
As Seen on ABC's "The Doctors"
Additional benefits of Sidelaze-800 Precision TX:
Lower Face and Neck Contouring for patients who are not ready for a traditional Face Lift
A Minimal Scar Technique with only 3-5 access points the size of a pen tip
Performed as an outpatient procedure with local anesthesia and light sedation in less than 2 hours
Results continue to improve over 3-9 months as the skin thickens and tightens
Minimal down time (depends on the individual amount of fat and skin movement expected)
Can be used as a touch-up years after a traditional Face Lift
Call our office at 607-729-5085 to schedule a consultation.